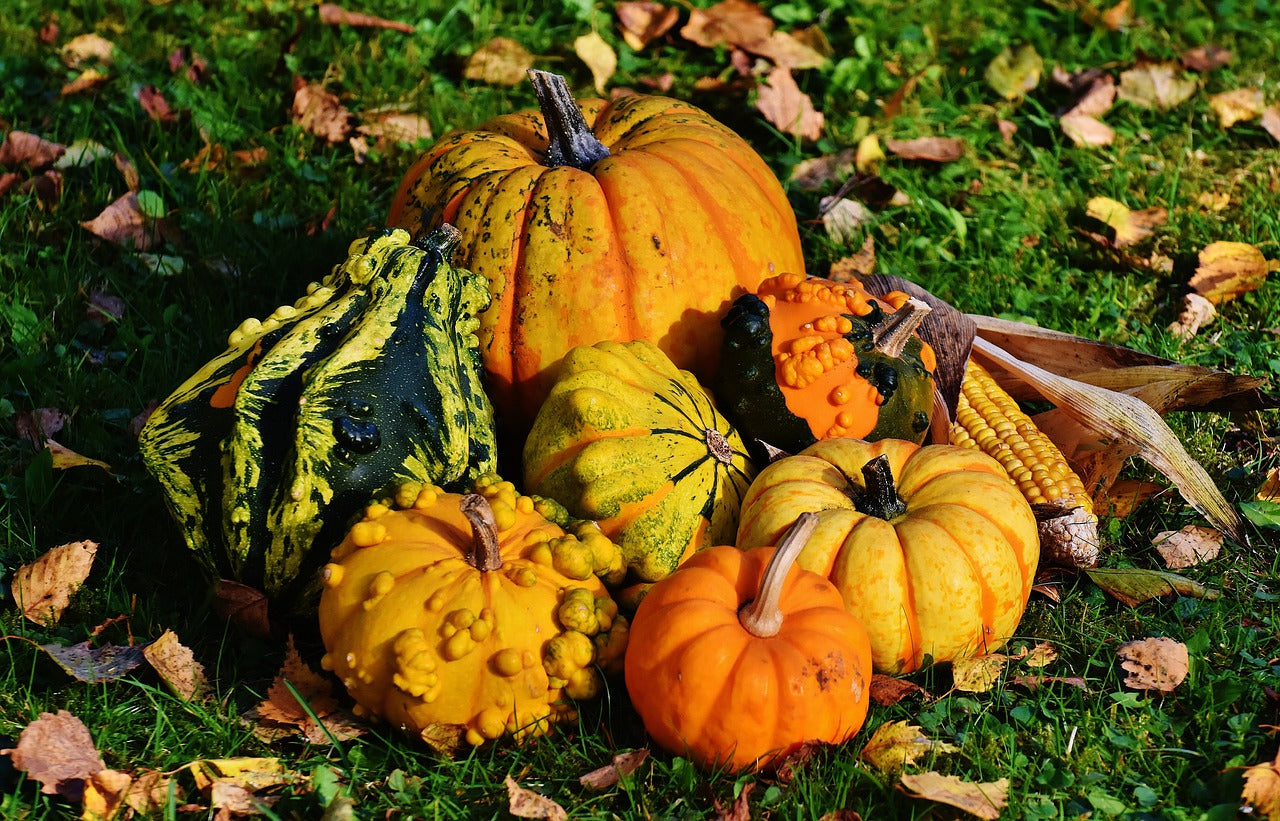 The leaves are changing colours, the temperature is dropping and it's finally socially appropriate to add pumpkin to everything! Pumpkin lattes, pumpkin bread, pumpkin smoothies, pumpkin cookies - the list is endless! 
As we all know, pumpkin is a type of winter squash, but, did you know it falls under being a fruit because it has seeds? Pumpkins are also native to North America and are regularly bought in canned form. This fruit can also be grown on every continent except Antarctica. (Sorry penguins, none for you!)
But did you know pumpkin has a lot of health benefits? The seeds, leaves and flesh are all edible and contain their own nutrients. (All of the ladies that have ever been called basic for loving pumpkin are celebrating right now.)
Let's take a look at the nutrition breakdown of one cup of organic canned pumpkin:
Fibre: 7 grams
Vitamin A: 209% of the Daily Value (DV)
Vitamin K: 37% of the DV
Copper: 28% of the DV
Vitamin E: 22% of the DV
Iron: 18% of the DV
Magnesium: 13% of the DV
Riboflavin: 10% of the DV
Vitamin B6: 10% of the DV
Vitamin C: 10% of the DV
Potassium: 10% of the DV
Let's not forget pumpkin seeds, or pepitas, which are also commonly eaten as a snack.
Here's the nutrition breakdown of 15 grams of pumpkin seeds:
Fibre: 1 gram
Copper: 21% of the DV
Magnesium: 20% of the DV
Phosphorus: 14% of the DV
Zinc: 10% of the DV
Pumpkin seeds are also low in carbs but high in fat, making them an ideal snack for people who follow the low-carb diet (keto) or plant-based diets.
So, what are all of these vitamins and minerals good for?
1. Immunity 
Because of its huge Vitamin A and Vitamin C component, pumpkin is a powerful source to strengthen your immunity and intestinal lining, making it more resistant to infections. 
2. Skin Health 
The antioxidants found in pumpkins, such as Vitamin C and E, are extremely powerful in aiding the reproduction of skin cells. Studies have suggested that beta carotene (a form of Vitamin A) may even protect your skin from harmful UV rays. 
3. Heart and Metabolic Health
Eating any fruit and vegetable rich in potassium, fibre and beta carotene can reduce high blood pressure, lower cholesterol levels and keep blood sugar spikes under control. 
Even though pumpkin is incredibly nutritious, this doesn't mean that everything labelled as pumpkin is healthy! Pumpkin spice lattes, for example, as well as many pumpkin spice-flavoured treats don't have any real pumpkin in them and are loaded with processed sugar. 
So what are some healthy ways to eat pumpkin? 
1. Roasted pumpkin smash 
2. Pumpkin Curry
3. Pumpkin Pancakes
4. Pumpkin Smoothies 
5. Pumpkin Soup
Honestly, the list is endless. 
In summary, next time someone teases you for making a pumpkin-spiced-something, tell them it's because you care about your health and that they could probably use more pumpkin in their diet too!