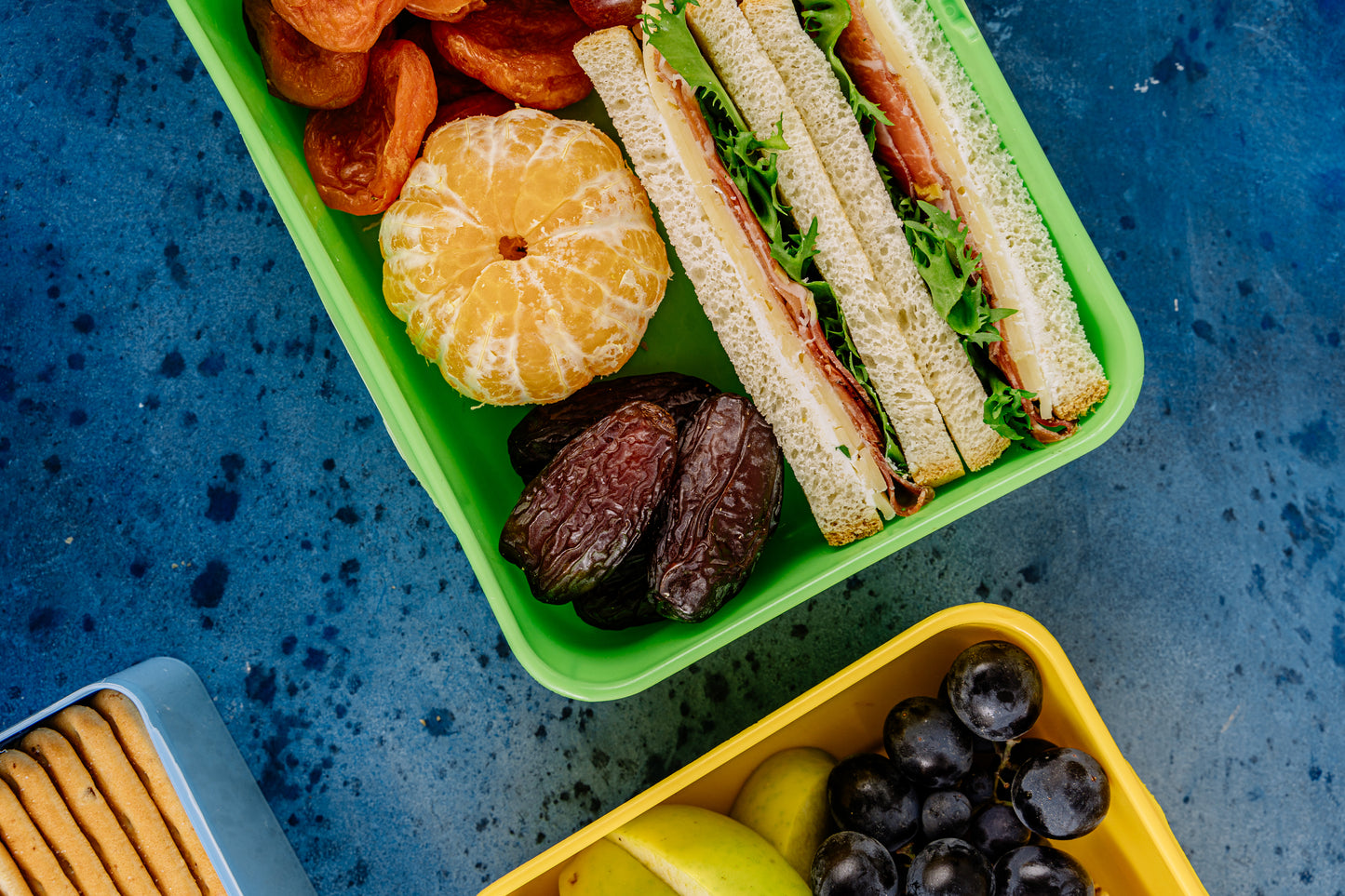 Back to school is upon us and with that comes the dread of packing your kid's lunches. We know kids are notoriously picky eaters. They love candy, chips, cookies and anything prepackaged with a lot of sodium and processed sugars (don't we all?).
So, what are a few easy and healthier options that your kids could love?
For our chip lovers:
If your kid loves to eat chips, try making them crispy-flavoured chickpeas instead! Roasting chickpeas in the oven or air fryer gives them that super crisp texture that chip-lovers love. Try out this cool-ranch chickpea recipe and let us know in the comments if it was a success! Don't have time to cook them yourself? That's okay! Order these flavoured crispy chickpeas from Farmers On Duty instead. 
For our candy lovers:
Another snack that kids love is those sweet gummy "fruit" snacks. You know, the ones that say they're "made with real fruit"? Well, what if instead of those, you added organic dried fruit instead? Dried mango slices, pineapple chunks or strawberries are just as sweet and chewy but contain a lot fewer preservatives and processed sugars. 
Want to make something at home? Try making this 3 ingredient fruit roll-up instead! We suggest using organic pure honey or pure maple syrup to sweeten it instead of white sugar or cane sugar. 
For our cookie lovers:
Another big hit with kid snacks is cookies! Trust us, we understand why! Cookies are delicious and will always be a favourite no matter what age we are. But if we're trying to be healthy and mindful of what our kids are eating then a good alternative could be peanut butter and chocolate chip protein balls! Protein balls are great because they provide kids with a natural source of energy and help maintain those sugar cravings. Try this recipe today, we're sure your kids will love them just as much as you. 
Don't have time to prep them? That's okay! You can order these Wise Bites Soft Mini Cookies from Farmers On Duty instead, they're vegan and naturally sweetened with fruit so you're still eliminating processed sugars and added preservatives. 
Feeding kids can be challenging, they have their favourites, and when we're busy with work and after-school activities, grabbing the snacks we know they'll eat can seem easier, but making sure our kids are getting the proper nutrients in a way that satisfies their taste-buds can be so exciting and satisfying as parents. We have to remember that there are thousands of alternatives that we can choose from, and we're bound to find one that will stick! Visit Farmers On Duty to view all our organic snack options and order your groceries today. We deliver to Squamish, Whistler and Vancouver.