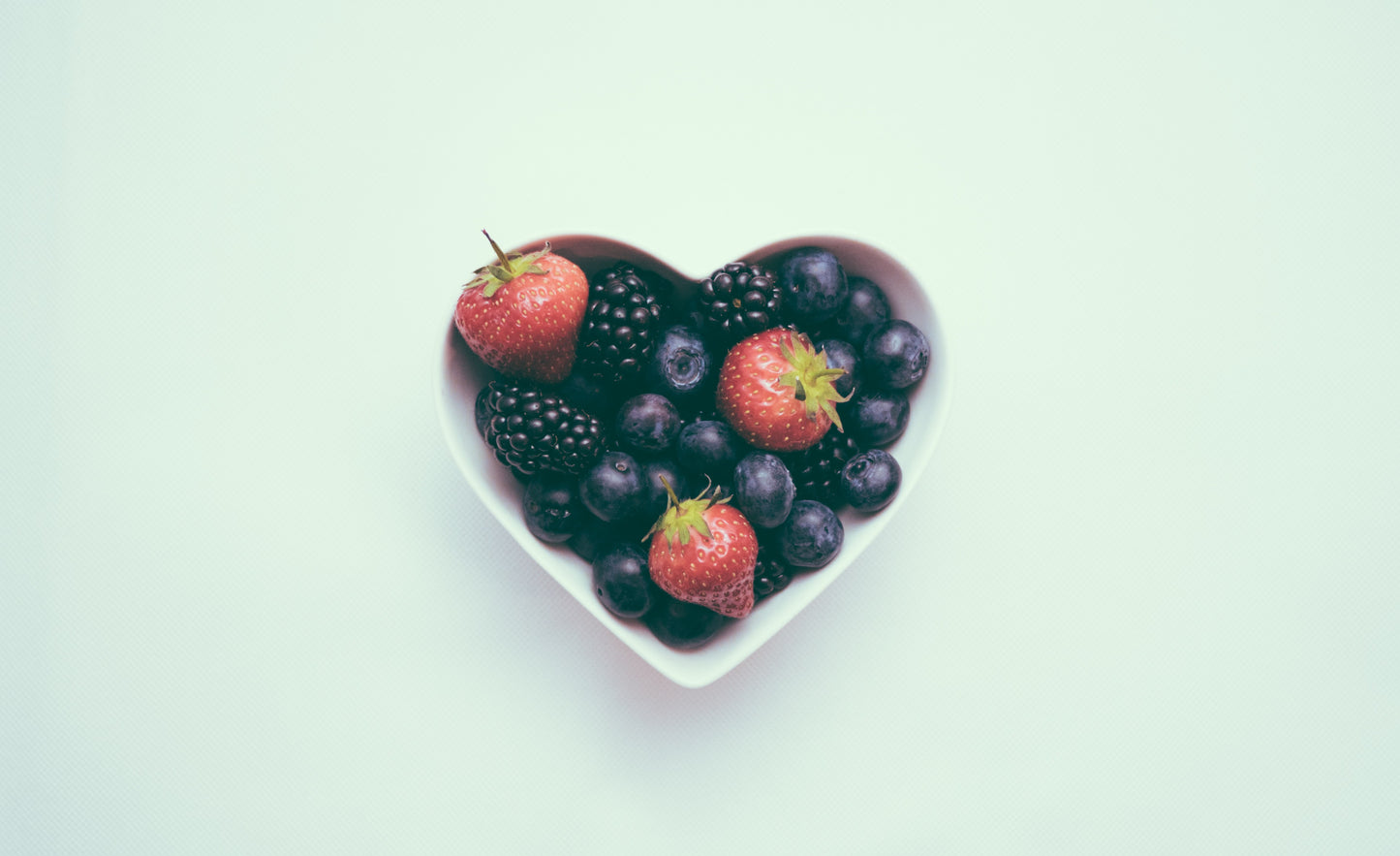 Want to keep your heart happy? Here are some tips!
Diet plays a significant role in heart health and can impact your risk of heart disease. Also, staying active and lowering stressors in your life can assist with heart health (We know it is easier said than done). Some ways to cope with stress are exercising and getting enough time outside daily. Sometimes simple things like exercise and eating well are what our body and mind crave the most. 
Did you know that certain foods can influence blood pressure, triglycerides, cholesterol levels, and inflammation, risk factors for heart disease?
Here are five foods that are known to help with heart health: 
1. Leafy Green Vegetables
Leafy green vegetables like kale, spinach, and lettuce are well-known for making your heart healthy. They are filled with vitamins, minerals, and antioxidants to help you make you feel your best. 
2. Berries
We have local B.C. strawberries on special right now. Get them while you can!
Not only are berries delicious and easy to put in smoothies and salads, but they are also perfect for your whole body, especially your heart!
3. Whole Grains
The best whole grains to help with heart health are:
whole wheat

brown rice

oats

rye

barley

buckwheat

quinoa
Refined carbohydrates increase the risk of coronary heart disease. But studies have shown that the whole grains above can protect from heart issues.
Multiple studies have found that including more whole grains can benefit your heart health.
4. Avocados
Avocados are an excellent source of heart-healthy monounsaturated fats, linked to reduced cholesterol levels and a lower risk of heart disease. Avocados are also rich in potassium, a nutrient essential to heart health. Just one avocado supplies 975 milligrams of potassium, or about a third of the amount you need daily.
We love making guacamole or putting avocado on toast with some nutritional yeast. Easy and healthy!
5. Walnuts
Walnuts are a great source of fibre and micronutrients like magnesium, copper, and manganese, which help protect your heart!
Sprinkle them on a salad or eat them straight out of the bag!
We hope these tips help keep your heart healthy!